Dare to go further
Are you aiming to introduce your company to a new market?
Do you intend to grow by establishing a company in Europe?
Do you dare to go further?
It takes a great deal of courage to expand your business into new markets. However, this is not enough.You also need a reliable and experienced partner by your side. YeYe Agency is the go-to-service for your ambitions to grow your business and expand into new territories across Europe.
Established in 2014 with a mission to empower entrepreneurs and businesses to think and act global, we offer services to small and medium sized companies which aim to expand their businesses into new markets. We are currently present in Turkey, Czechia, Slovakia, Germany, and Estonia and constantly growing throughout the region.
Our highly comprehensive services enable entrepreneurs and businesses to reach their objectives. Mainly focused on consultancy, representation and back office support services, we provide assistance for seamless business development processes.
Our know-how, devotion and close interest in your business facilitate your work by reducing uncertainities in your journey to the uncharted territories. We are here for you as a first hand of help to make your business idea real. You have the business, and we pave the way that will take it to the next level. Drop us a line and let's talk growth!
Yalin Yuregil, Director & Founder
YeYe empowers you to think and act global!
We understand the complexity of running a business, especially in a new country, and have accumulated the experience and expertise to make it a success.
We understand the complexity of running a business, especially in a new country, and have accumulated the experience and expertise to make it a success.
We live by achieving international business successes of our clients.

We love making your business happen.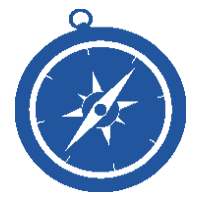 We show you the right direction.

We take you to the right place with the right people .

We are aligned under similar goals and visions.

We develop companies and help them to grow.
MILESTONES IN YEYE´S LIFE
2014

'Best Forwarding ' logistics company was established in Prague. Yalin started working as 'Executive Director' .

2015

My offices project successfully launched

YeYe People, recruitment agency was established

Yeye Czech Republic is established

2016

Our team has grown... Yalin, Anil, Monika, Aybuke, Filip, Jan, Standa, Nick, Einat

More projects launched in several services: market research, legal assistance, relocation, web development, etc.

Melis who was a previous trainee in 2015 became full time employee.

Yeye Team became the management and support team for Czech Turkish Chamber of Commerce.

Special CRM Software 'Prosperworks' is implemented

2017

Investment Seminar in Istanbul by CzechInvest and Czech Turkish Chamber of Commerce organized to attract Turkish investors to Czech Republic. YeYe team did the whole organization of the event. Dedicated web page is published www.cekturkticaret.org

New website of Czech Turkish Chamber of Commerce is published.

New trainees : Iclal, Gulser, Alberto, Maja

Doruk and Musa started their 2nd internship

New employees: Svitlana, Lucie joined to Finance Team

New metal & speacial alloys company "Plzen Edelstahl" was successfully established

New logistics company 'Varlik Transport' is successfully established

2018

Lucie Sadilkova and Svitlana Titova started working in the Finance Team

Doruk Tekmen started his 2nd traineeship in the Business Development Team

Einat Adar and Sarka Rysova started working for 'Yeye People' Recruitment Team

Maja Duka from Croatia did her traineeship in the Marketing Team

Alberto Molinari from Italy did his traineeship in the IT Team

Bulat Nigmedzianov from Tatarstan started his traineeship in the Business Development Team

Musa Bektas received his employment card and became a full time employee

2019

Monika Streubelova started working as our Operation Manager after a 1 year break in Canada

Ekaterina Shkulevoa started working in the Finance Team

Sebiha Güngör started working in the Business Development Team

Gulnaz Mammadli and Ozgur Karatas started working in the Marketing Team

Cloud based Project management and communication client platform launched as ' Yedesk'

8 new companies were established.

2020

EU Town Twinning Project between Turkish & Czech Municipalities project is organized.

COVID19 pandemic started. Finance team started working full remotely on the Virtual Servers. Operation team went on working from the office.

Office renovation was done.Office was never closed during the lockdowns. We were everyday in the office.

Next generation of Yeye Agency was established > www.scaleoffice.com

2 new companies in Slovakia and 5 new companies in Czech were established in the middle of lockdowns.

Factory investment of Parker Holding to Turkey was finalized.

Yalin joined to DEIK (Foreign Relations Board in Turkey)

Yeye Agency became a member of AMSP

2021

Ludmila joined the team as Office Manager. Simona joined as Junior Finance Contr2 Czech companies expanded to Turkey and established their LTD in Adana and Denizli.

Many DEIK Webinars and Roundtable meetings were held to increase the trade between Czechia and Turkey..

Cloud based 'Yedesk' was branded as ' ScaleOffice Portal'

More international clients established companies in Czechia and Slovakia.

ScaleOffice Ltd in Estonia is established.

2022

YeYe Team is restructured. Tomáš as ' On boarding Manager', Salih Ozan as ' Operation Manager', Handan as ' Finance Manager' joined the team. Ayşegül joined as the İstanbul & Ankara Representative.

Yalin was selected as the President of the Czech Turkish Chamber of Commerce.

Hungary is added under our network and type of services are introduced to clients.

Very positive experince
I worked with Yeye agency for annual closing of 2019. They were responsive and helpful. Since I had a very positive experience, I will keep on working with them.
Elis Yurtsever

Very helpful and talented team
Working with Yeye Agency was a very good experience. They can understand your goals and offer you special solutions. Very helpful and talented team.
Kaan Yayla

English speaking support and quick action
I'm totally glad to work with YeYe Agency. With their professional CRM skills (up-to-date document collection and communication methods), English speaking support and quick action on each task, it was easy to catch the official deadlines and complete the paperwork needed.
Ceyhun Hallac

I absolutely recommend
Very professional team. I absolutely recommend working with them.
Omer Aydogdu
[smartslider3 slider="2"]