---
You have the business, we build the infrastructure that will take it to the next level.
YeYe guides new businesses on the road to success. From the initial idea stage up to rapid growth on multiple markets. YeYe becomes your trustworthy partner.
We are here both for established companies and ambitious startups.
You can enter our services flow at any stage You need.
We take care of your procedures that local authorities require.
You get the right people for your need. That we hire for you.
New companies are reaching profitability by minimizing costs sooner.
Feasibility Check
We check the feasibility of your idea very quickly and can provide you with the first feedback if your idea can be successful or not.
Market Research
We present custom made research for your industry, competitors and scenarios of your market expansion into a new country.
Business Plan
We develop tailor made business plan for your expansion including targets, financial forecasts and KPI's for your success.
Mentorship
We would be your mentor while you are planning your business and going global.
Entry into the market
We find your way to enter into a new market and introduce your company to your potential clients
Company establishment
Full services for companies or individuals who wish to establish any type of business. We take care of all necessary arrangements by the supervision of our local lawyer, working hand in hand with our customers to ensure the success of their operation.
Official Seat for your company
We provide the official seat for your company.
Co-Working space
ou can start working in your office (www.myoffices.cz) from the first day and invite your potential clients for a meeting. You do not need to spend your money & time to start faster & better.
Legal Assistance
Full services of legal assistance through our local lawyers who are specialized in their expertise.
Bookkeeping & Accounting
Bookkeeping & Accounting We are your bookkeepers. We manage all the local procedures and tax duties and ensure your financial success.
Hiring
We help high-quality employers and dedicated employees come together, specialising in multi-lingual sales. Please check www.yeyeppl.com
Relocation in Czech Republic
Walking hand in hand with new arrivals to the Czech Republic, ensuring a swift and easy process, including accommodation, moving, visa procedures, and much more.
Import / Export
We have thorough experience in all aspects of import and export in both Turkey and Europe.
Logistics
We manage transportation company dedicated to increase the trade between the Czech Republic and Turkey. Www.bestforwarding.eu
E-commerce
We expand your products to major e-commerce sites such as Amazon and others.
Distributor network
"We assist leading companies in establishing a profitable distribution network. We expand your products by finding the most appropriate distribution network."
Private Label Production
We reach to the right producers for your private label production and handle the negotiation & agreement with the producers.
Purchasing
We find the high quality suppliers for your needs and manage the purchasing / negotiation and selection process.
EU Funding
We support you to develop projects that are compatible with the needs of your institution and compatible with open grant calls.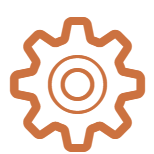 Private Label Production
We take care of your procedures that local authorities require.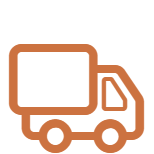 Import
Our implementation strategy enable buyers to reduce its costs and increase delivery methods.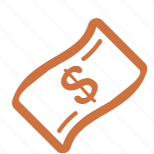 Venture Capital
We enable CEE venture capital's to expand into Turkish market by providing latest market insights.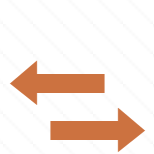 Getting Contacts
We connect the Turkish buyers with European livestock producers and sellers.