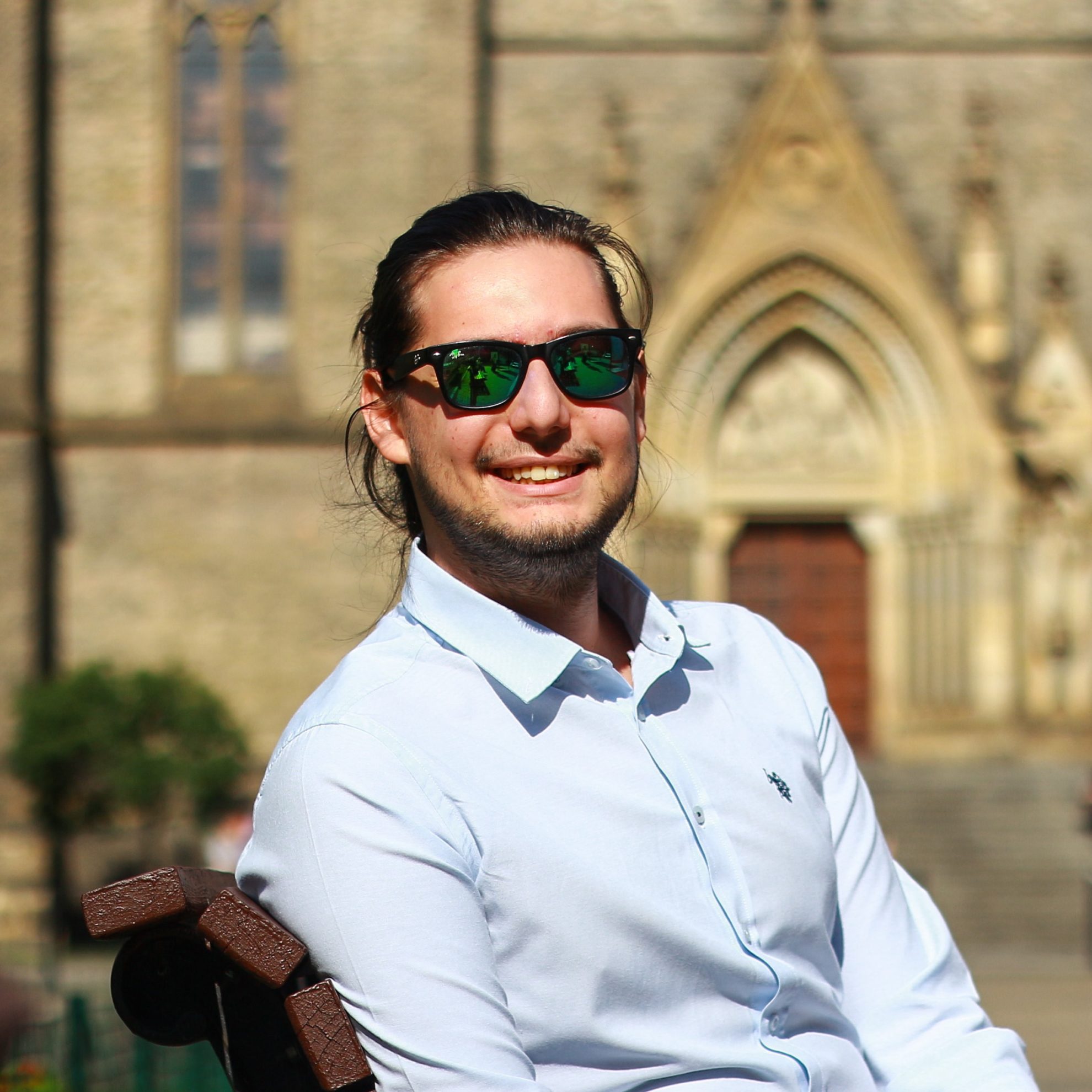 Can you introduce yourself?
My name is Doruk and I'm 24 years old expat who has a strong international mindset. I've recently graduated from my second bachelor degree. During my studies, I was lucky enough to be part of the biggest student organization in Europe, Erasmus Student Network. I took up many objectives, tasks and mandates which led me to travel around Europe and work with young international people like myself. This experience developed me both socially and professionally such a way that I practically became a new person. Even though my studies and past work experiences related mostly to trade & logistics, my volunteer experiences granted me HR, marketing even social media management backgrounds.
Why did you choose Prague? What was your motivation?
I always believed that life is not meant to be lived in one place so I traveled. I had the chance of visiting most of the major cities in Europe. Even if it was for a couple of days, I was still able to get some insights about the cities and Prague was one of my absolute favorites. Later, I chose Prague as my Erasmus destination mostly because of architecture, quality of education and financial aspects of doing an exchange. After that, I started to look for some internship opportunities in Europe. Lucky break for me, I got accepted from Yeye. During my stay, I grew quite fond of the city and the job itself. So I figured, this might actually the path I should be following and I should try to make a living out of it.
Why did you choose YeYe Agency and what's your expectation?
I had a couple of short-time internships in some corporate firms before and to be honest I don't think it is the right fit for me. One of the things that grabbed me on my first internship in Yeye is, the flexibility you have in your tasks and responsibilities allow you to be more expressive. Which leads to much higher efficiency and self-development. Moreover, I have quite the social background. Thus, working with people, being part of a proactive team is such a big plus for me in the work environment. Yeye's biggest focus is the people, I guess this is why I can relate a lot to it. Since this is my second internship here, I have more precise goals and expectations. My biggest goal is to continue learning from and achieving with the people who are part of this company.
What's your future plans and dreams?
To be frank, I would like to start building my professional life in Prague. Since I'm already graduated there are no obstacles in front of me. I hope Yeye would be a good start for my professional career in Prague.