Expanding to America is as exciting as it is puzzling: which country to choose to secure the best investment prospects, access the biggest markets, and enjoy financial incentives? If you are choosing a country to start with exploring the continent, consider opting for Mexico as your initial local hub for strategic expansion.
Stable macroeconomy, attractive investment incentives, close proximity with some of the world's largest consumer markets (the US and Canada), and well-developed infrastructure (with investments made of almost 8% of the country's GDP) make Mexico an attractive investment opportunity in Latin and North America. A wide variety of trade agreements including the Global Agreement with the European Union and the renewed USMCA agreement with Canada and the United States allow for beneficial cross-border trade with low trade policy uncertainty. Furthermore, Mexico has the second-lowest unemployment rate in North America (4.71%). A well-qualified yet relatively inexpensive labor market when compared with the neighbouring United States and Canada will allow for a cost-efficient functioning of the business.
Mexico is a part of The North American Free Trade Agreement NAFTA (TLCAN in Spanish). The agreement is between Mexico, Canada and the United States, thanks to NAFTA there are no tariffs between those countries. Mexico has a strong tax treaty with the United States and Canada providing double tax exemptions on all income.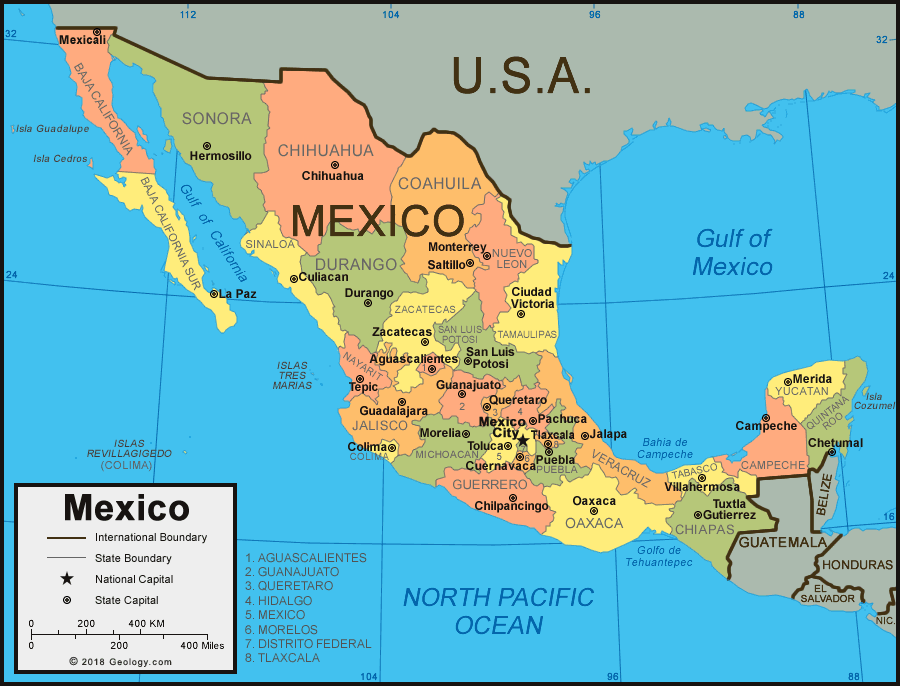 Investment opportunities in Mexico
As of 2019, Mexico is the second-largest economy in Latin America and the Caribbean, second only to Brazil. The World Economic Outlook also positioned Mexico third by GDP in North America, right after Canada and the United States. In 2020, Mexico remains the world's fifteenth largest economy by GDP, overtaking Italy in the projected GDP (PPP) ranking. Despite the significant effects of the pandemic, the World Economic Outlook projects the highest GDP growth for Mexico in 2021 amongst its regional neighbors (3.5%) compared to Brazil (2.8%) and the US (3.1%).
If we talk about business expansion to Mexico, in 2020, Mexico scored 72.4 out of 100 in the Doing Business score, with Mexico ranking first within Latin American countries for the ease of doing business. The country received the highest ranks for Getting Credit (11), Resolving Insolvency (33), and Enforcing Contracts (43.) Mexico also ranked high for starting a business (86.1/100), getting credit (90/100), and trading across borders (82.1/100).
Recently, Mexico attracts the attention of Fintech companies, thanks to the positive regulations it has made in the laws. Mexico's Fintech ecosystem of more than 515 active companies is the most dynamic in Latin America and is clearly growing.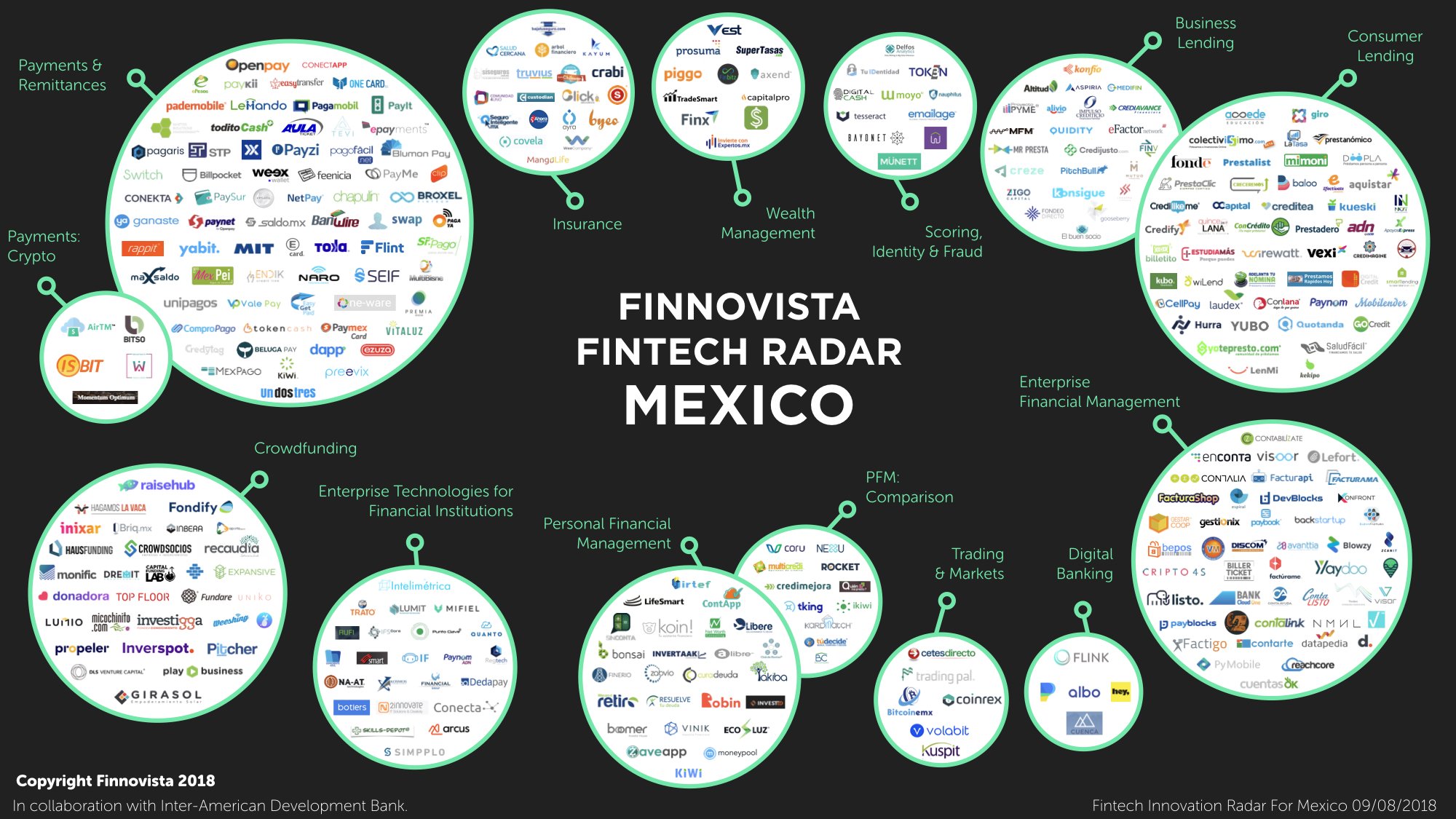 Mexico and the European Union
Already in 1997, Mexico became the first Latin American country to enter into a Global Agreement with the European Union, which establishes rules for the political relationship and outlines certain problems, including climate change and human rights issues. The European Commission officially lists Mexico as the number 1 trade partner of the European Union in Latin America with an estimated €66 billion worth of traded goods, €19 billion worth of traded services, and €39 billion worth of EU exports. The European Union and Mexico entered into a trade agreement in 2001, and the treaty has since undergone a number of revisions. The new version will state that all traded goods are duty-free and will be the first-ever agreement between the European Union and a Latin American country that will govern investment security.

Mexico investment incentives
Mexico offers numerous investment incentives for various industries, both for local and foreign investors. It provides a wide variety of tax exemptions and grants to stimulate investment, reduce unemployment and advance cross-border trade.
Foreign investment in Mexico
Many global companies invest in Mexico. Among the reasons to invest in Mexico, the growing economic ecosystem and its strategic position stand out. Also, Mexico offers competitive costs in North America.
Naturgy Energy Group– representing one of the largest foreign investors in Mexico, this Spanish company distributes natural gas and electrical energy utilities. Currently, they are the leading natural gas distributor in Mexico. The company is planning to expand its Mexican natural gas distribution customer base by another million over the next couple of years.
Hisense – a Chinese company, which is the third-largest multinational electronics manufacturer, also chose Mexico for its investment prospects. The only one of its production bases in the Americas is located in Mexico. The company has also made a recent announcement that they'll be doubling their investment in their Mexican production base.
Audi – another large German car manufacturer opened its 12th production plant in Mexico in 2016. As of 2019, they have employed 5,229 people in Mexico and produced 156,995 cars.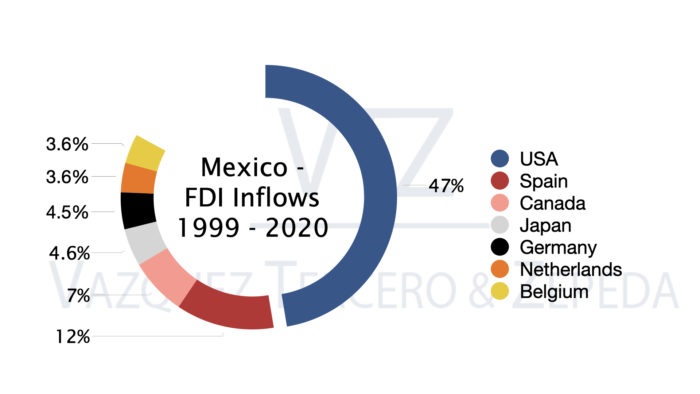 How to start a business in Mexico
Non-Mexican citizens can own 100% of a Mexican corporation and open their business in Mexico. It is important to first define the type of business you wish to start. Setting up a company in Mexico can be the first step to reach many high-volume markets.  Some of the most common business types in Mexico are:
Limited Liability Company

– perfect for a medium-size corporation, this type requires a minimum initial capital of MXN$3,000 (144.93$). Every member is responsible for his own company share and declares/ pays taxes accordingly.

Stock Corporation

– the value of such a company will be calculated in shares with no limit to the number of potential stakeholders. The minimum initial capital is MXN$50,000 (2,415.56$).

Company branch

– just like in most countries, the parent company is responsible for all liabilities and obligations of its branch. You will be conducting the same business activities as at the main office of the company.
When you submit a request to the Ministry Of Foreign Affairs, you'll have to detail the company structures you prefer, and the ministry will give an approval which determines the suitable type. After that, you'll be obliged to register with the tax office, social security office, and the RPPC (Public Registry Of Property And Commerce) office. However, it would be easier to understand the process with a reliable partner. Contact YeYe Agency for assistance, and we'll take it from there.
Conclusion
Mexico is your go-to expansion market in the North and South American regions. It offers economic stability, a low unemployment rate, attractive investment incentives, growing GDP, and numerous trade corridors. If you wish to establish your company in Mexico, YeYe Agency can support you in the following ways:
Establishing your company

Supporting you in the incentives procedures and application for funds

Recruiting your local employees

Providing accounting and payroll services

Providing access to an online platform that enables you to manage your European company from anywhere.