Hungary, located in the heart of Europe, has a rich cultural heritage and a favorable business climate. With a highly skilled workforce, a strategic location, and a stable economy, Hungary has become an attractive destination for foreign investors.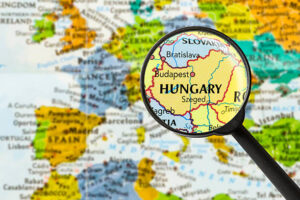 Why invest in Hungary?
Strategic Location
Hungary's strategic location in the heart of Europe provides easy access to both Western and Eastern markets. The country serves as a gateway between the two regions, with excellent transportation infrastructure, including a well-developed road, rail, and air network.
Favorable Business Environment
Hungary offers a favorable business environment, with a low corporate tax rate of 9% – one of the lowest in Europe. The country's regulatory environment is also business-friendly, with a streamlined process for company registration, and various investment incentives and grants for companies.
Skilled Workforce
Hungary has a highly skilled and well-educated workforce, with a strong tradition of technical education. The country is home to some of the best universities in the region, producing top-notch engineers, IT professionals, and business graduates.
Competitive Cost Structure
Hungary offers a competitive cost structure compared to other European countries. Labor costs in Hungary are lower than in Western Europe, while the quality of work remains high. The country also offers affordable real estate and office space, making it an attractive destination for startups and small businesses.
Innovation and R&D
Hungary has a long history of innovation and research and development (R&D). The country has a strong network of research institutions, universities, and innovation centers, which provide a favorable environment for businesses looking to innovate and develop new technologies.
Infrastructure and Connectivity
Hungary has invested heavily in its infrastructure in recent years, with significant improvements in transportation, energy, and digital infrastructure. The country's connectivity is excellent, with high-speed internet, 4G and 5G networks, and a robust IT infrastructure.
Stable Political and Economic Environment
Hungary's political and economic environment is stable, with a strong and stable government and a low debt-to-GDP ratio. The country is part of the European Union (EU), which provides access to the EU's single market, and has a stable currency in the Hungarian Forint.
Conclusion
In conclusion, Hungary offers a highly attractive investment destination for businesses and investors looking to expand their operations in Europe. With a strategic location, favorable business environment, highly skilled workforce, competitive cost structure, innovation and R&D, excellent infrastructure and connectivity, and stable political and economic environment, Hungary is an excellent choice for those seeking to invest in a promising and growing economy.
Are you interested in investing in Hungary but you do not know how?
We can support you in achieving your goal. We can help you in your expansion process to handle all the incorporation of your Hungarian company, handling local accounting & tax requirements instead of you and we do not stop there. Logistics and customs procedures, find partners/distributors/buyers in Hungary and expand to the Hungary e-commerce market. We can support you in all stages of your expansion process. You can find our full range of services here. 
Please contact us directly to expand your business to Hungary.