Actually, there is no such text includes the services that are provided by Yeye Agency. We describe our business more customised. We are very aware of problems that logistics companies might have in transportation through all Europe and well-prepared to interfere with the problem while our customers focus on their core business.
Possible problems that you might have or will have in transportation through Europe and our offers can be described as follow;
1)  Problems that logistics companies may have
VAT reimbursement

National or religious days in countries and problems caused by them

Toll and bridge payments

Time waste of Visa procedure of driver's

Necessary action cannot be done in an accident

The problems which are issued in different countries and are caused by language differences

Misprocessing of fines that are issued as deposits

The difficulty of obtaining necessary documents for international transportation, also ınsurance and routine maintenance which are compulsory for each vehicle.
2)  What we're providing?
2.1. Services with establishment of sub-company
Obtaining Czech license plate for vehicles

Registration of vehicle o minister

Obtaining transport license and renewing every year

Providing Cemt book and Dozvola

Tachometer maintenance

Vehicle and emission maintenance

Obtaining vehicle insurance, kasko, and CMR
2.2. Services are given by agency
Interfere with any fine or accident situation and solution

Follow up reimbursement of fines with the lawyer

Fuel oil and toll card registration

Keeping driver's road expenses

And provide help with any circumstance that might be needed
3)  References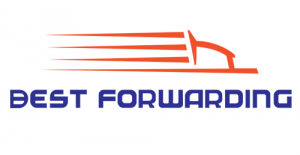 Best Forwarding is a logistics company that was officially found by Yeye Agency in the Czech Republic in 2014. In the process, the company is registered municipality registration and transport. The authorized manager was appointed and working address was provided, company sign was placed indoor and post box and International VAT number is received.
The services provided to the Best Forwarding company as well as the official establishment process;
Preservation of preliminary correspondent and official accountant

Acquisition of work permits and work cards for drivers

Platting of vehicles in the Czech Republic

Tachometer and Inspection checks

VAT reimbursement from other EU countries

Filling in the monthly VAT declarations and giving the necessary taxes.

Retrieval of CEMT and Duzvola documents

Obtaining  compulsory traffic insurances and KASKOs of vehicles

Keeping drivers' travel expenses
3.2. Varlık Transport
                                                                              
Varlik Transport is a logistics company based in Germany. Branch establishment in the Czech Republic took place in 2017. Services provided in this process;
Collection of documents required for branch establishment, translation and follow-up

Opening bank accounts

Publication of driver job postings at Varlik Transport company's request

Platting of vehicles in the Czech Republic

Positioning of company plate on door and post box

Provision of accounting services for vehicles working with the Czech Republic plate

Discussions with the police and relevant institutions in situations such as accidents and traffic fines.