In an era where businesses are transcending borders, the challenges of expanding into new territories have never been more apparent. Understanding the intricate challenges businesses face when venturing into new markets, YeYe Agency envisioned a solution that would redefine market expansion. With its rich legacy of facilitating European business expansions, YeYe Agency has introduced ScaleOffice. This cloud-based service hub is a testament to YeYe Agency's commitment to innovation, expertise, and wisdom in the realm of business expansion.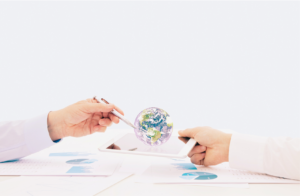 What Sets ScaleOffice Apart

: 
ScaleOffice isn't just a service; it's a revolution. It promises to simplify the often-complex journey of European market expansion. Beyond that, it empowers businesses to manage their new ventures remotely through its state-of-the-art back-office services.
In today's world driven by technology, ScaleOffice stands out with its cloud-based platform. This isn't just about convenience; it's about revolutionizing how businesses operate in foreign markets. With real-time updates, secure data management, and seamless integration, ScaleOffice is at the forefront of technological innovation in business expansion. Discover more at ScaleOffice.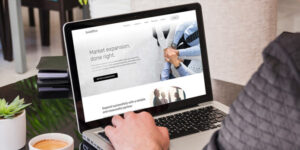 Comprehensive Back-Office Services
:
Expanding into new markets comes with its share of bureaucratic red tape, from navigating local regulations to understanding tax implications. ScaleOffice turns these challenges into opportunities. With services ranging from bank account setups and VAT registrations to recruitment and market research, ScaleOffice ensures businesses can focus on growth while they handle the intricacies. The eight key services include:
Opening Bank Accounts

VAT Registration in the EU

Recruitment and Hiring

Relocation and Visa Assistance

Market Research and Feasibility

Cross Border Trade Assistance

Product Introduction and Launch

Liquidation
Each service is designed to alleviate the pains of expansion, ensuring businesses can thrive without getting bogged down by administrative challenges.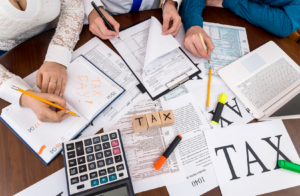 Partnering with the Best
:
ScaleOffice's efficacy is also a result of YeYe Agency's strategic alliances. By collaborating with top-tier investment agencies, ministries, chambers of commerce, and embassies, YeYe ensures that businesses benefit from local expertise and the best resources in every market they venture into.
Expanding a business into Europe is a monumental task, filled with potential pitfalls. But with ScaleOffice, businesses have a partner that not only understands these challenges but has the expertise to turn them into growth opportunities.
Forming a new company in a different country or expanding your business to a new market entails many small details. We have all your questions covered. For a limited time, we're offering an exclusive Free Consultation. 
Get personalized answers

Discuss your individual situation

Save valuable time
Ready to experience the future of business operations in Europe? Dive into the world of ScaleOffice, and let's redefine success together. Contact us today!