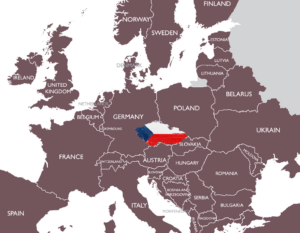 Are you a business owner eyeing the European market for your next big move? If so, you might be overwhelmed by the plethora of options available. But what if we told you that one country stands out as a gateway to the entire European continent? Yes, we're talking about Czechia—a small but mighty nation that offers unparalleled opportunities for business expansion. In this article, we'll explore why Czechia is your ideal launchpad for European growth.
The Strategic Location: Heart of Europe
Czechia is strategically located in the heart of Europe, bordered by economic powerhouses like Germany, Poland, Slovakia, and Austria. This central location makes it a logistical dream, offering easy access to key European markets. Moreover, its robust infrastructure ensures that your business can operate efficiently.
Fact: Czechia's rail network is one of the densest in Europe, making transportation of goods incredibly efficient.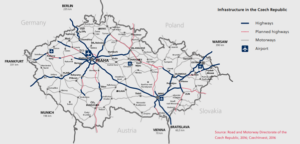 Stable Political and Economic Environment
Political and economic stability are crucial for any business looking to expand internationally. Czechia offers both. It has a parliamentary democracy, low national debt, and high investment risk ratings. The country is also a member of the European Union, providing access to a market of over 500 million consumers.
Fact: Czechia has received investment grade ratings from Moody's, Standard & Poor's, and Fitch.

Investor-Friendly Legal Environment
Navigating the legal landscape of a foreign country can be daunting. But in Czechia, the legal system is designed to be investor-friendly, aligning closely with EU laws. The government also offers various incentives for foreign investors, such as tax breaks and grants.
Fact: Czechia has signed 94 bilateral investment treaties, offering robust legal protection for foreign investors.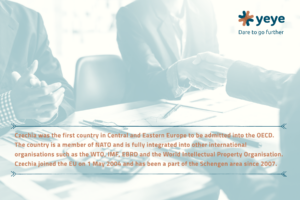 The Role of Technology and Innovation
Czechia is not just rich in history; it's also a hub for technology and innovation. The country ranks 30th in the Global Innovation Index, making it an ideal location for tech-savvy businesses.
Fact: Czechia is home to several tech parks and innovation centres, providing a nurturing environment for startups and established businesses alike.

The YeYe Advantage: Your Partner in Expansion
At YeYe Agency, we specialise in facilitating seamless business development processes. From market research, to finding local partners to back-office support, our expert consultants are here to guide you every step of the way. We offer customised solutions that align with your business goals, ensuring a smooth transition into the Czech market.
Fact: YeYe Agency has successfully helped numerous businesses expand into Czechia, focusing on creating tailor-made strategies for each client.

Czechia is not just a country; it's an opportunity. An opportunity to tap into a stable, strategically located market that serves as your gateway to Europe. If you're looking to expand your business into the European market, there's no better starting point than Czechia.
Don't navigate this journey alone. Contact YeYe Agency's expert consultants today and take the first step towards your European expansion.
🔗
Get in touch with us
 today and let's co-author your success story in the European landscape. Your next big leap awaits!