---
Yeye Agency, make opportunities happen.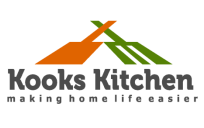 The challenge
One of our colleagues wanted to create his own label and sell products in European E-shops through Amazon. In order to find out which type of product would give him a competitive edge and serve the customers on the European market better than the present offer, we conducted a market search.
The solution
Plan: Our plan was to develop a private-label brand from zero with its logo and full corporate marketing. The performed market analysis showed that ''plastic food containers with time indicators'' would be a good option for starting the project. Therefore we created a new kitchen appliances brand "Casa di Kooks" to operate in the European E-shops by selling imported private-labeled products from China.
Implement:First, we found an exporter in China that produces the goods with the fitting criterions. Subsequently, an agreement was reached and the production commenced. Since it was not possible to physically check the production, we hired a professional inspection company. This company represented us physically and ensured the products were produced under standards. They inspected the production, sent us photos and samples of the product.
Eventually 2000 plastic food containers were ordered to start the brand. 30% of the price was paid beforehand, and the rest after we received the products. The products are imported directly from China and transported to Amazon's warehouse in Germany. From there it is distributed to other countries if necessary.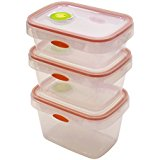 The Result (Growth)
We created and introduced a new brand "Casa di Cooks", which sells kitchen appliances to E-shops in Europe with using the opportunity of matching supply with demand. The products, now used in many kitchens in Europe, are transported from China and sold on Amazon It is possible to find them in most of the Amazon stores in Europe.