Some people might think how cool is to relocate to Europe and get the dream job. For some people is a dream from their childhood and for some, it's just the way to improve their conditions.
Process of collecting the documents
To collecting the documents might be easy and difficult based on connections you have. All documents must not be older than 3 months and all must be officially translated into Czech. Collected and given to representative office abroad. Then you wait. it's a long process.
Even the Ministry of Interior has the statutory time limit 60 days, they can't really make it. So you might receive your Employment card within 3-6 months And one day, you'll receive a letter.
You can be finally happy. If your future Employer still waiting for you. Then, you must arrange a bridging visa to come to the Czech Republic and register here - apply for the Employment card again. This time you can be sure that they will create your Employment card/Resident permission card in 30 days!
At this time you can start to work already and be looking forward the next process after two years again…
There are some general rules, such as 18yo and integrity, which make real sense. And then you need to prove more and more things for proving your "human values".
Working contract and Accommodation confirmation
You need to prove that you agreed to the work already. Which basically means that before coming here, you should find your job, have a few Skype interviews and agree on the temporary position before knowing the people you'll work with for two years, because that's the period you receive your working permission for.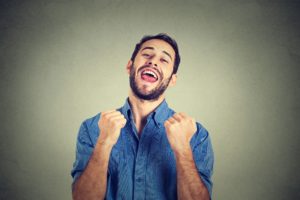 The beauty of the Working contract is not in accordance with the Czech labor law, you'll find the difficulties to reach the positive feedback.
And then you have the Accommodation Confirmation that only owner of the property in the Czech Republic can provide for you with the verified signature. This document is your real gateway.
It still looks easy peachy I would say. There are more documents that you have to pick up. Criminal record and diploma/education certificate, filling the application, applying for a specific open position which is public in EU Labor online platform and others.
Yeye Agency has more than enough of experiences to understand the whole immigration process. We maintain the communication with the authorities and due to our experiences we have also created a beautiful network with other partners and suppliers from the immigration sector, with related Ministries and Foreign Police. Yeye Agency has plenty own experiences with receiving the Employment Cards for the truck drivers, receiving the Trade certificate for Freelancers, receiving the Employment cards for our own Business Development Managers from Turkey. To learn more details about the documents you'll need to collect and how Yeye Agency can help you with working visa process, you can contact us.